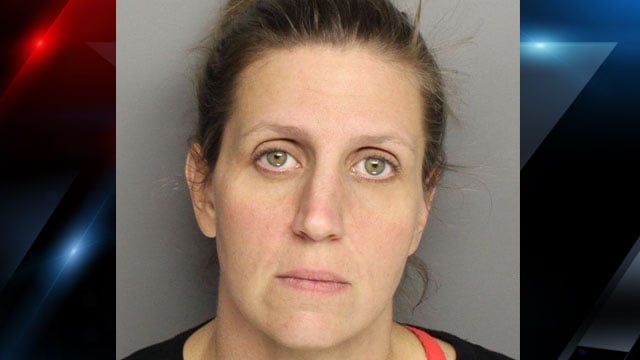 Michelle Jensen (Greenville Police Dept.)
GREENVILLE, SC (FOX Carolina) -
Greenville police said a teacher who resigned earlier this month sent obscene text messages to two students.
Police said 40-year-old Michelle Jensen turned herself in to authorities Thursday.
Officials said an investigation into Jensen, who was a science teacher at JL Mann High School, began after another teacher reported overhearing a conversation between students. They said the investigation revealed that Jensen sent sexually explicit text messages to two students, including pictures of herself.
Oby Lyles, spokesman for Greenville County Schools, said Jensen resigned when the investigation began on Nov. 9.
Jensen was charged by police with two counts of unlawful dissemination of obscene material to a minor and two counts of contributing to the delinquency of a minor.
On Thursday night, deputies with the Greenville County Sheriff's Office charged Jensen with sexual battery and contributing to the delinquency of a minor after they said she had sexual contact with a 17-year-old male student.
A judge set bond at $13,000 on those charges. Jensen is being held in jail until her Friday morning bond hearing on charges filed by the Greenville Police Department.
Copyright 2012 FOX Carolina (Meredith Corporation). All rights reserved.