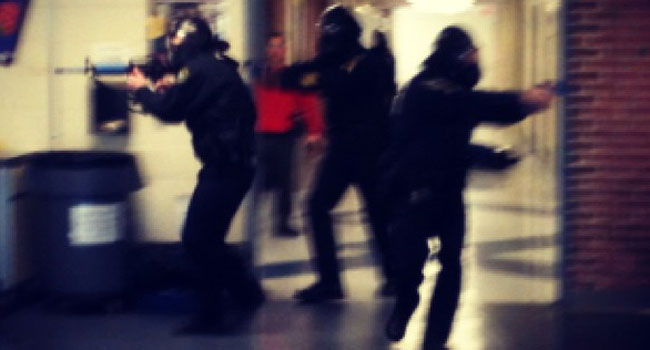 WETHERSFIELD, CT (WFSB) -
The Wethersfield Police Department held an active shooter drill as a response to the Newtown school shooting at the Silas Deane Middle School on Monday afternoon.

The drill was a good opportunity to train 40 men and women of the police force on active shooter situations because there's a winter break, so classes were not in session.
Monday's active shooter training was done for the first time in four years by the Wethersfield Police Department.
"We've updated some of our techniques to make sure the officers know how to get into the buildings and what equipment to bring with them," said police Lt. Donald Crabtree.

On Dec. 14, Adam Lanza shot and killed his mother at their home, then went to Sandy Hook Elementary School and killed 26 children and adults.
The school shooting, along with new staff being added, prompted the department to hold the training.

Copyright 2013 WFSB (Meredith Corporation). All rights reserved.