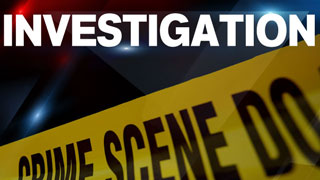 SPARTANBURG, SC (FOX Carolina) -
Though there were no signs of forced entry, a Spartanburg man reported a burglary after he said his DVD player and favorite X-rated movie were missing, according to deputies.
Spartanburg County deputies said they were called to the man's Belmont Street home on Monday just after 1 a.m. after he said someone broke into his home and stole two items.
Between 3 p.m. Sunday and 1 a.m. Monday, the man said someone took the DVD player and the DVD, deputies said. The man said he had bought the DVD player at a garage sale for about $20 and the DVD was worth about $8, according to the deputy's report.
The man did not know how anyone got inside because his door and windows were locked and no one had a key to his apartment, according to the report.
The man said the DVD player did not mean much to him, but he really wanted his favorite movie back, according to deputies. He told deputies nothing else was missing from his home and he had lots of other valuables around.
The report said the man told deputies he has a girlfriend who lives with him, but he had not heard from her all day.
Copyright 2013 FOX Carolina (Meredith Corporation). All rights reserved.