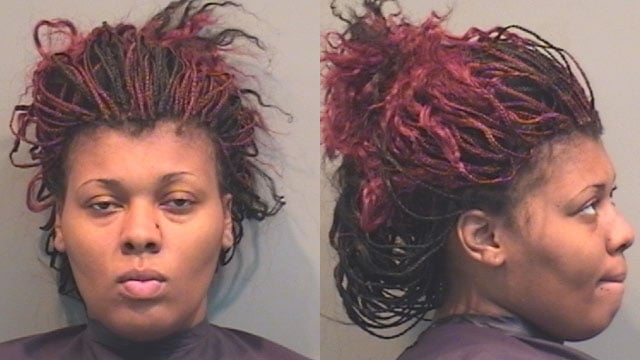 Nichole Nash (Source: Union Co. Sheriff's Office)
UNION, SC (FOX Carolina) -
Union police said four women are accused of stealing 32 cases of Bud Light beer valued at a little more than $500 from the local Walmart store.

Police said back in June, the Duncan Bypass store's loss prevention officer called them when he noticed the theft while reviewing surveillance video.
The video shows a van pull up and four women walk inside the store, police said. They said the women take two buggies inside and filled them with the beer that is on display near the door.
Police said they walk one cart out then the next cart out, putting the beer inside the van. The police reports states the women go back inside and one is seen getting on a motorized cart and goes through the store to the electronics section before they all leave again.
Since the theft, police said they have arrested and charged Nichole Nash, 22, with shoplifting. So far, she is the only one arrested in connection with the investigation, police said.
Copyright 2013 FOX Carolina (Meredith Corporation). All rights reserved.