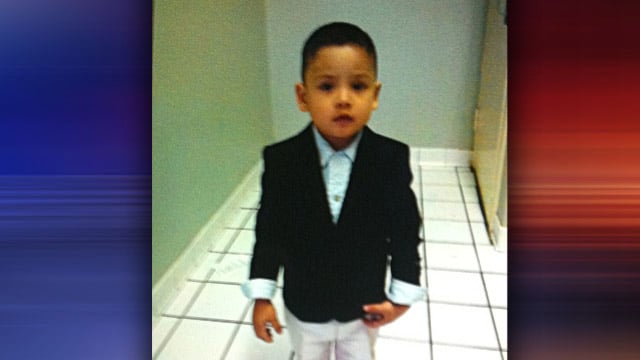 Jesus Dominguez
ROSWELL, GA (CBS46) -
Funeral services were held for 4-year old Jesus Alberto Dominguez Rivera Tuesday.
The little boy was killed on Dec. 20. Roswell police said his father, Carlos Dominguez, killed him and then took his own life.
Police found both their bodies in some woods about half a mile from their apartment on Old Holcomb Bridge Road.
Inside the apartment, police found the child's mother Sandra Ruiz unconscious. They say she was strangled and beaten apparently by Carlos Dominguez. Ruiz is still in a coma at North Fulton Hospital. Detectives are waiting for her condition to improve so they can talk with her to find out what led to the tragic series of events.
Decon Jose Campos with St. Andrews Catholic Church in Roswell said the church agreed to help Jesus' family after they found out what happened. The church donated services for Jesus' family and Northside Chapel donated the burial services.
A fund has been set up through Wells Fargo Bank for those who wish to help the family of Jesus Dominguez.
It's called the Jesus Alberto Dominguez Rivera memorial fund.
Copyright 2013 WGCL-TV (Meredith Corporation). All rights reserved.