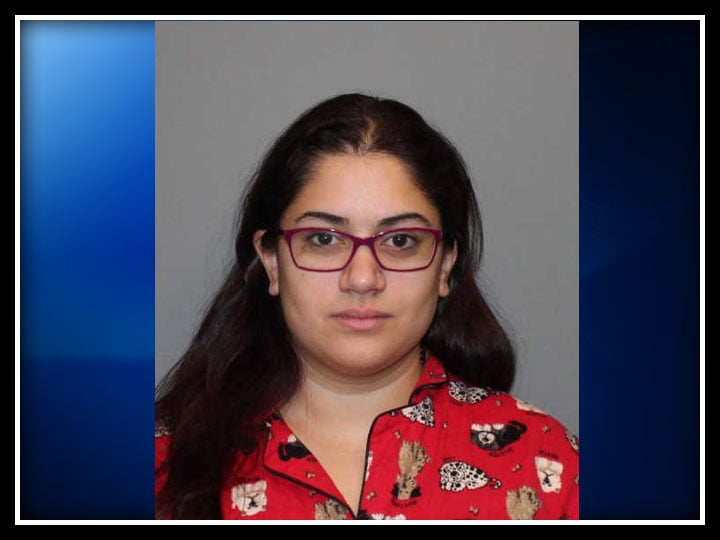 Anouk Govil was arrested for trying to free puppies by smashing a pet store door.
NORWALK, CT (WFSB) -
A woman tried to smash open a Norwalk pet store with a rock Wednesday to "set the puppies free," according to police.
Anouk Govil, 23, was caught by an officer who said he heard a loud banging sound coming from the Puppies of Westport store.
The officer said he spotted the woman running away around 2:40 a.m. and caught her with a rock in her hand.
Damage was seen on the store's front door, according to the officer.
When asked about what she was doing, Govil told police she wanted to free the puppies.
She was charged with third-degree criminal mischief and posted $500 bond, according to officers.

Govil is due in court Jan. 21.
Copyright 2014 WFSB (Meredith Corporation). All rights reserved.