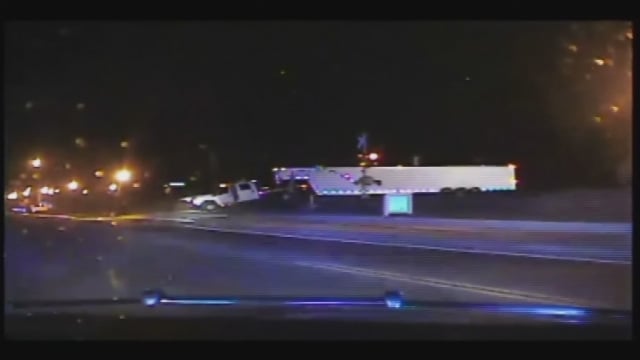 ACWORTH, GA (CBS46) -
A train struck a trailer carrying furniture in Acworth Wednesday morning.
Officers patrolling the area saw the trailer stuck on the tracks at Hillside Drive and Northside Drive.
The train smashed into the trailer 30 seconds later.
No one was injured.
The driver of the truck, Richard Brown, 29, of Summerfield, FL, was cited for failure to obey a railroad grade crossing.
There are warning signs on the tracks posted for tractor-trailers.
Police said there have been issues in the past with semis getting stuck.
Copyright 2014 WGCL-TV (Meredith Corporation). All rights reserved.