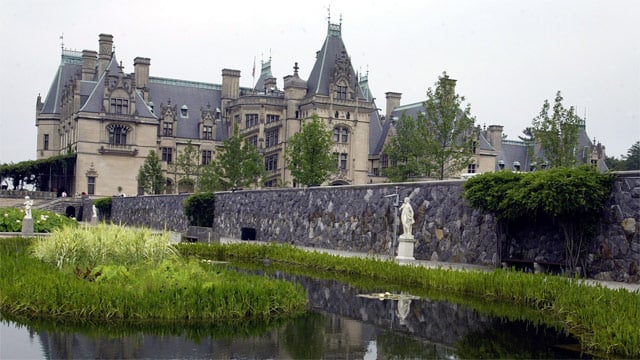 The Biltmore Estate in Asheville. (File/Associated Press)
ASHEVILLE, NC (FOX Carolina) -
Survivors from the Boston Marathon bombing attack will be married Friday at the Biltmore Mansion in Asheville.
According to FOX 26 in Houston, Rebekah Gregory was with Pete DiMartino cheering on his mother who ran in the race along with Rebekah's son Noah. Both were injured in the attack and have undergone surgeries and physical therapy since April.
The couple was later chosen as The Knot's winner of the Dream Wedding Contest and will tie the knot at noon Friday. The public was able to vote on the wedding details and everyone can watch their dream wedding live online here.
When the bomb went off, she was able to protect her son Noah from the blast, according to FOX 26. But she was injured and since then, Gregory has undergone more than a dozen surgeries and when she returns from her honeymoon, she is expected to have her leg amputated because of the injuries she suffered from the blast.
Pete lost 90 percent of his right Achilles' tendon and suffered multiple broken bones in his ankles, according to the wedding website.
Copyright 2014 FOX Carolina (Meredith Corporation). All rights reserved.