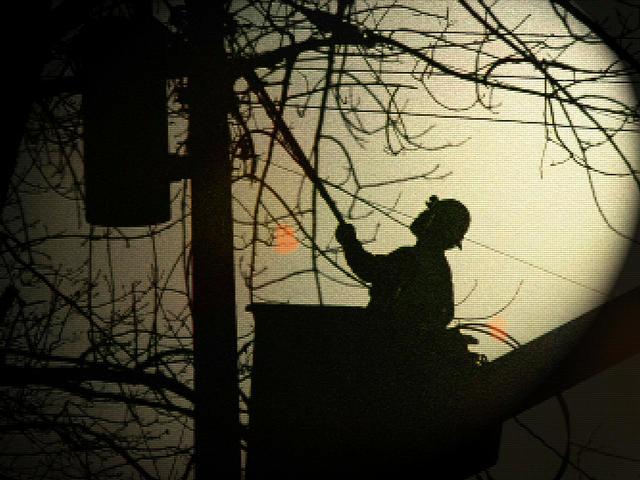 GENESEE COUNTY, MI (WNEM) -
After a weekend of strong storms, crews plan on shutting down part of I-75 near Flint tonight to repair damage.
Officials are shutting down both northbound and southbound I-75 at Dort Highway in Genesee County at 7 pm. Crews will be working to fix poles and power lines damaged in this weekend's storms.
That closure will be in effect until Tuesday morning at 5 a.m.
These locations are expected to remain closed with traffic detoured until Tuesday morning.
Southbound I-75 at US-23 split to Dixie Highway.
All ramps from M-54 (Dort Hwy) and Holly Road to southbound I-75.
Northbound I-75 at Dixie Hwy (Oakland County) to the split at US-23.
All ramps from Dixie Hwy, Holly Road and Dort Hwy to northbound I-75
Southbound I-475 at Hill Road (to facilitate I-75 closures)
M-54 (Dort Hwy) at Grand Blanc Road.
Downed lines led to the closing of I-75 in both directions in Genesee County this weekend.
At last check, the Dort Highway extension to I-75 was still closed.
Copyright 2014 WNEM (Meredith Corporation). All rights reserved.