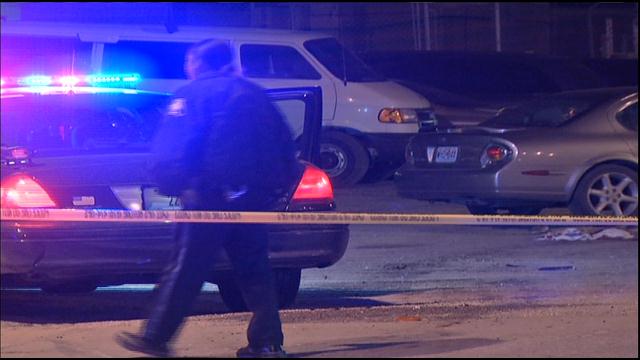 KANSAS CITY, MO (KCTV) -
Authorities are investigating a deadly hit-and-run incident outside a Kansas City nightclub.
Police said there was some sort of argument outside of El Molino at East Truman Road and Hardesty Avenue about 1:30 a.m. Sunday.
Kansas City Police Department spokesman Darin Snapp said one of the men ended up running over the other with their car, then took off on foot from the scene.
Investigators describe the suspect as 6' tall, with a blue shirt and dark shorts, last seen running north through the woods.
If you have any information that may help with an arrest, call the TIPS Hotline at 816-474-TIPS.
Copyright 2014 KCTV (Meredith Corp.) All rights reserved.