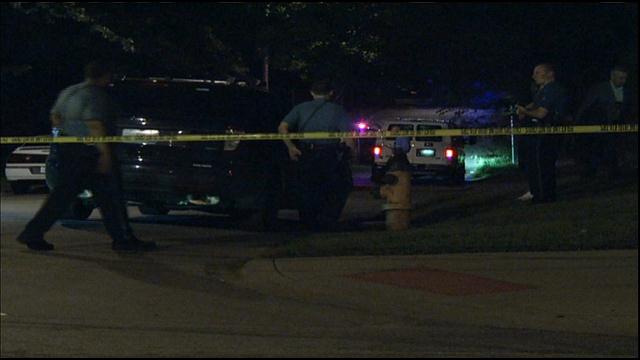 KANSAS CITY, MO (KCTV) -
A teen standing on a Kansas City front porch was fatally shot and police are searching for the gunman.
The 18-year-old was shot about 9:30 p.m. Thursday at 6907 Bellefontaine Ave. He was rushed by private vehicle to a nearby hospital where he would die from his injuries.
Someone in a vehicle drove by the house and shot the teen who was identified as Deion J. Solomon. Police have not released details about the vehicle.

If you have any information, call the TIPS Hotline at 816-474-TIPS.
Copyright 2014 KCTV (Meredith Corp.) All rights reserved.