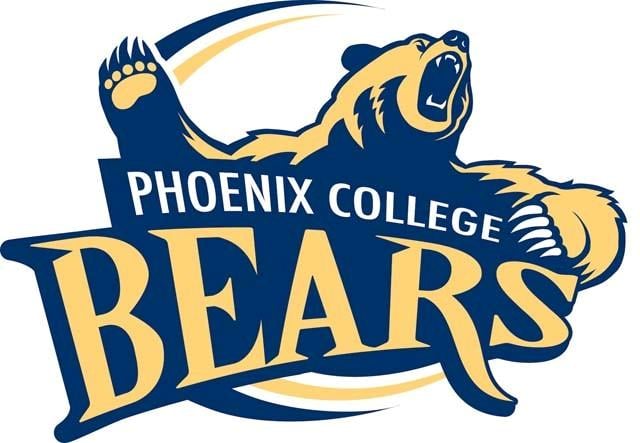 © cbs 5
PHOENIX (CBS5) -
Phoenix College is proud to announce that the NJCAA has named Phoenix College as the official host for the 2014 & 2015 NJCAA Division II Volleyball Championship Tournaments. It will be the first time that the college has ever hosted the event, which has been hosted by Owens Community College in Toledo, Ohio, the past three years. The announcements comes just one day prior to the start of the 2014 regular season for the Bears tomorrow night at the same court that the national tournament will be played at in November: "The Bears' Den" on the PC campus.
The idea to have the Bears host the prestigious event was borne in January, when Bears' Athletic Director Samantha Ezell had mentioned to a few people on the national level that about PC's possible interest in hosting a national event like volleyball if the opportunity arose. It was around that time that Owens Community College notified the NJCAA that they had decided that three years of hosting the DII volleyball tournament was enough, which opened the door for PC to become the host of a national tournament. Since then, Ezell and her staff have been working to get things organized behind-the-scenes before officially agreeing to host the event. The Hampton Inn Phoenix Midtown, the Hilton Phoenix Suites, the Holiday Inn Phoenix Downtown North and the Wyndham Gardens Phoenix Midtown have already signed to become the host hotels for the event.
The 2014 NJCAA Division II Volleyball Tournament will be held at "The Bears' Den" on November 20th, 21st and 22nd, but the festivities for the 16-team tournament will actually commence on Wednesday night, November 19th. That will be the evening of the NJCAA Division II Volleyball Pre-Tournament Banquet, which will feature special guests and speakers to officially welcome the teams to the Valley of the Sun. Then tournament action will begin early Thursday morning, November 20th, going all the way through Thursday and Friday at "The Bears' Den". Saturday night will bring the tournament to a close with the 3rd-place game followed by the NJCAA Division II Volleyball National Championship Match.
The Bears will commence their 2014 regular season campaign tomorrow night at home against 8th-ranked Scottsdale now having extra incentive to win the Region I Division II Championship. They know that earning that title for the third time in four years will give them an NJCAA Tournament berth and homecourt advantage throughout the national event. A website devoted exclusively to the NJCAA Division II Volleyball Tournament will be launched within a few weeks to provide information to the community on events, tickets, schedules and other information about the event.
Copyright 2014 CBS 5 (KPHO Broadcasting Corporation). All rights reserved.